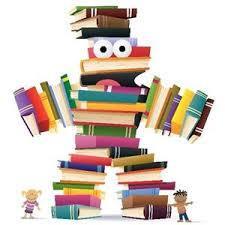 October 17, 2018
Here's another bowl of warm, comforting Writers Soup. I hope you read my first newsletter which was there for your enjoyment and still available to read on my website or you may sign up for them. Part Two emanates another round of book and author recommendations for middle grade, YA, adult, and the ageless, along with a poem this time, some writing prompts not on my website, and something fun to do for spice.
WORDS FOR THOUGHT: The Good Aunt says to her niece: "Because you are so brave and so good, you will be stronger than all the wicked creatures you may meet."
I love this piece from the novel, "A Ghost, A Witch, and a Goblin" by Scholastic Book Services illustrated by Rosiland Frey 1970, from Baba Yaga - a Russian witch story. A wonderful story for all ages.
BROTH
Writing Prompt:
The future meets the past when you least expect it. Time's shadow covers my face in tears. It etches slowly and imprints its mark on a broken clock that waits.
I told her not to call me again; I told him never to do that again; I hurt, you pay. There will be consequences this time. No one to save you, only the flush of anger to put you far from me. A new life for me. You've lost what you've always wanted.
Note: Maybe these will trigger a poem or a story or you can look under my website's Writing Prompts heading for something else you may like.
MEAT/BEANS, AND VEGETABLES
Reading Recommendations: YA
Middle grade:
Adult
Farida Khalaf - The Girl Who Escaped Isis
SPICE - THINGS TO DO
Jigsaw puzzles to do online - lots of cool fun and challenging puzzles and you can share them also. https://www.jigsawplanet.com
At last, a poem:
CARESS
The wind blows hair across my face
i stand as a child on the sand
i see me
i see you
together we cling like the taste of salt on my lips
you press life's possibilities into my heart
and my heart opens to your roar of pursuit.
Happy Halloween!
Giulietta Passarelli, Writer