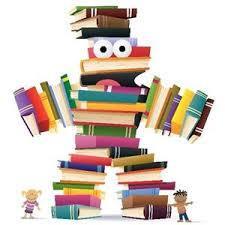 September 14, 2018
Like a bowl of warm, comforting, nourishing, and satisfying soup, you will find many ingredients tossed into my newsletters. I hope they feed you well because soup is good for what ails you. Into the pot will go new things or items not usually mentioned on my website for middle grade, YA, adult, or for the ageless. And a few items added for spice.
Words are seeds that grow into beautiful stories no matter what the genre, whether short or long, funny or sad, a mystery or horror, fiction or true. A story becomes an adventure when the walls in the place where you are reading disappear as you enter the surroundings in the story not knowing where it will lead you. It can be the best vacation once you are immersed into where it takes you.
I love fiction. It takes me away from daily living concerns and is quite a break for me, hence why I write fiction novels, short stories, and poems.
BROTH
Writing Prompt:
If only he/she could see me and if only he/she knew that I was right here. Sample: His eyes are off in the distance following a trail of memories without thoughts of me. When I pull his face forward to mine, his eyes flutter, then drop like dead coins in a machine that's out of sync. "I'm here," I whisper, "I'm here." I see the bombs blasting in the background of the whites of his eyes, pain emanating from his pupils. I pull him close to my shoulders.
Note: Try this one or you might want to try one under my Writing Prompts heading.
MEAT/BEANS, AND VEGETABLES
Reading Recommendations: YA
Cassandra Clare - The Mortal Instruments series - first book is The City of Bones - Barnes and Noble was having a special. You may want to check their site to see if special is stlll available - I included a link if you wish to find out more about this series, a guide from Simon and Schuster.
http:www.simonandschuster.com/books/City-of-Bones/Cassandra-Clare/The-Mortal- Instruments/9781534431782/reading_group_guide
Middle grade/adult fans
Neil Gaiman - The Graveyard Book
SPICE - THINGS TO DO
Middle grade/YA/adult - try a facial scrub like the lemon scrub at the following link:
https://www.brit.co/diy-face-scrubs/
Middle grade/YA - going to a thrift shop can be fun to find containers for shells you collect at the beach. Once summer is over, you may think about fall holidays coming and can look for scary items to put in a new container for a gift or decoration for a room or get an early start on winter holiday gifts and decorations. Find different votive candles and layer them with colored tissue paper in the container. Paint your container on the outside and find craft trinkets to add to outside of the box or maybe you can draw art on the box.
Also, here's a link to a fun project for gift items - DIY Water Marble Mugs with only two ingredients:
https:/www.youtube.com/watch?v=dCWkh-CmsIU
Keep reading and writing. Please scout around on my website to learn more about me. Thank you always for visiting. Giulietta
Giulietta Passarelli, Writer